Our Community Cup – Friday Nights, 5-9pm
Our Community Cup, "a different kind of coffeehouse",  is an initiative of New Avenue Foundation and Chambers Memorial Presbyterian Church. We are starting this coffeehouse primarily as an activity for people with disabilities, including autism, Aspergers, etc., to attend. We now have more than 25 singer/songwriters and bands who have expressed interest in performing at Our Community Cup coffeehouse. The church basement provides a relatively small venue, seating a maximum of 50 people. Check out our FAQs page to find out more.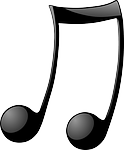 The coffeehouse will include structured activities and free time with an emphasis on promoting an environment that will encourage social interaction, cooperation, and fun. In a true coffeehouse spirit, there will, of course, be live music. As the performers start to sign up for certain dates, their biographies will appear on the Performers page.
We hope to provide a social venue for young adults with disabilities to share and enjoy the company of others while playing a game or learning line dancing. We may be singing a Taylor Swift song or listening to live music. We are not charging a fee but rather provide this experience in the gift economy. Please come and participate and share a gift with us according to your ability as a symbol of gratitude. The relationship we will have with you is based on trust, which we need more of in our world. You trust us to provide a worthwhile experience and we trust that you will support us. We will set a suggested amount for each event but then allow you to give whatever amount you feel that you can afford. You will determine what value our coffeehouse can provide to you.
So that everyone can get the most out of their experience at the coffeehouse, there will only be one rule that everyone must follow and that is the Golden Rule:
Do unto others as you would have them do unto you.

Website: ourcommunitycup.org
Vacation Bible School
Small Groups
Women
Young Adult
Youth
Children
Missions